Innovation Award Winner | Interclean 2018  Amsterdam
World's first motorised lightweight flat mopping tool. Being ultra light weight helps to manoeuvre easily and the slim profile allows unrestricted reach unlike any other product in the current commercial cleaning market. Powered by a 12V rechargeable battery, the unit can run for one shift for one full charge. Tactically placed magnets allow effortless clipping of a wide variety of flood pads to the machine's vibrating head. Swivel bar allows reach into low profile deep areas usually unable for traditional mops. Ergonomically designed handle features a safety lock and can be operated single-handedly. User fatigue is reduced as the unit glides effortlessly across all kinds of flooring surfaces. View Powr-Mop Lite in action here.
Developed with Scot Young Research Limited. – Birmingham | UK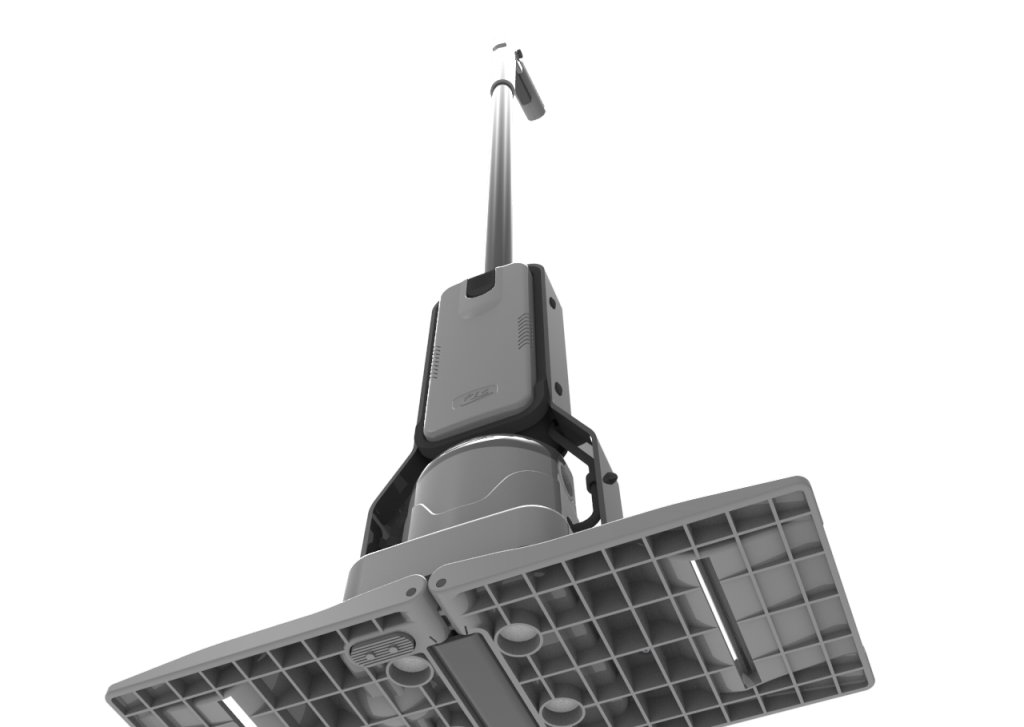 Award Jury Comments
The jury was impressed with the simplicity of this tool, yet its practicality and potential impact for the operator. Powr-Mop Lite makes the job of mopping so much easier physically as the scrubbing action is battery-assisted. And the mop head is multi-directional for optimum efficiency. Very importantly, Powr-Mop Lite is highly affordable, so well within the reach of many smaller cleaning applications.